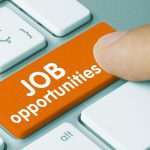 Sun Job Consultants Ltd
Accountant / Senior Accountant
Address:                  Quarry Bay, Hong Kong
Company Size        25 staffs
Working hour          5-day work (10:00 am – 7:00 pm)
Benefits                   20 days Annual Leave, Public Holiday, Double pay + Bonus
Salary Range          28K – 30K
Company Descriptions
Our client is the global independent creative agency specializing in experiential and retail marketing with offices in London, Dubai, Singapore, Hong Kong and Taiwan. They focus is retail, and we offer services in Retail Strategy, Shopper Marketing, Retail Design, Content and Digital Engagement.
It a design agency specializing in retail 3D design. It manages the complete process including design, production and implementation of retail furniture, display, counter, exhibitions, product merchandise, events and interiors.
 Requirements:
Degree holder in Accounting,
5 years' experience in a similar role.
Good working knowledge of FRS.
Proficiency in Excel and Accounting Software: Quickbook
Must be familiar with Hong Kong and Singapore accounting standards.
Excellent spoken and written English is essential.
Job Descriptions:
Responsible for the full set of accounts, assist in month-end closing, involved in daily operational accounting work and help out in ad-hoc financial reporting
Responsible for accounting processes and tasks (AP & AR process, GL, account reconciliation, etc.).
preparation of consolidated financial statements for the groups
Handle closing of monthly and annual financial statements.
Liaise with internal parties to support inter-company activities.
Accurately coding, filing and scanning of all accounting documents, in line with audit requirements.
Preparing detailed records for Singapore GST quarterly filing
Handle all finance filing requirements, tax filing requirement, audits, procedures and forms both statutory and internal.
Assist in ad-hoc financial reporting projects.
Interested and qualified parties please send full resume including current salary, expected salary and availability to our recruitment email: hr@sunjob.com.hk
Please call us at +852 2334 8870 for any inquiries.
Or click WhatsApp recruitment
Our Resume Submit