Assistant Data Science Manager
Our client is one of the well-established and leading Supply Chain companies in Hong Kong. Due to the business needs, they are recruiting one potential candidate to join their big data team as Assistant Data Science Manager.
Responsibilities
Work closely with different business stakeholders to work on a data-driven model to improve business performance
Act as the team leader to handle data pipeline, data warehouse, BI report, and data modeling
Generate meaningful insights and ideas into the dashboard through data analysis and visualization
Monitor project schedules such as system implementation, enhancement, and UAT
Responsible for project development and developing appropriate data science solutions
Lead the implementation of data science initiatives to improve customer engagement, business processes and product enhancements
Analyze and review complex data from multiple internal and external sources to make informed, authoritative technical/ professional recommendations in order to improve business performance in the medium and longer-term
Perform key management and thought leadership roles in the areas of advanced data techniques, including data modelling, data access, data integration, data visualization
Requirements
Degree or above in Computer Science, Data Science, Mathematics, Statistics, or another related discipline.
Minimum 5 years of experience in the Data Science / Data Analytics related field
Good leadership skills, problem-solving skills, and communication skills.
Hands-on experience in SQL / Python
Experience in getting users' requirements for data modeling
Good Command of both written and spoken Chinese and English. Mandarin is a plus.
Address – Tsuen Wan
Working hours – 5-day work (9:00am – 6:00pm)
Benefits – Education allowance, Free shuttle bus, Housing Allowance, Medical insurance, Performance bonus, Transportation allowance, Five-day workweek
All information received will be kept in strict confidence and only for employment-related / recruitment purposes.
Interested and qualified parties please send full resume including current salary, expected salary, and availability to our recruitment email: hr@sunjob.com.hk
Please call us at +852 2334 8870 for any recruiting inquiries.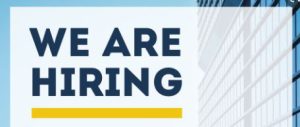 Or Click WhatsApp recruitment
Our Resume Submit