Why is Personnel Services Needed?
Sun Job Consultants, owning over 10 years of experience in business, has successfully been positioned as an effective bridge between competitive enterprises and potential job seekers. We are specialized in rendering effective manpower management services to our clients.
Companies require systematic and productive workforce to boost the business and broaden profit sources. Outsourcing manpower management service will be of great assistance in acquiring the most powerful manpower for the companies.
Our outsourcing services cover the private and public industries on temporary or contract terms. We enable the enterprises to enjoy the most cost-effective HR management and maintain the best labour relations as well as attaining the highest working efficiency. Employee Outsourcing and Recruitment Outsourcing services can definitely be two of the best resorts for enterprises to achieve the above mentioned objectives.
The Process of Recruitment
Sun Job are experienced and understanding the client's specific requirements by ensuring there is the right balance of the hard critical skills required, aligned to the company culture, along with the soft skills required to be a successful hire within the team.
The assignment is prepared to explain the process of Recruitment & Selection Which involves identifying and attracting the potential candidates from within and outside the organization and evaluating them for future employment. Today's tight labour in the market is making it more difficult for organizations to find, recruit, and select talented people. The competition for talent is intensifying, as there is a huge talent in the market. This makes it more important for the organizations to effectively select and retain quality candidates. Better recruitment and selection strategies result in improved organizational outcomes. The more effectively organizations recruit and select candidates, the more likely they are to hire and retain satisfied employees. The study is based on the process of Recruitment & Selection of the candidates on the basis of which they will be utilizing their skills for the growth and functions of the organization.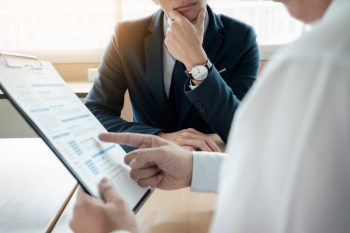 Our interview process will include:
Request an updated resume from the target candidate

Screening of the resume

Initial phone/video conference call/ face-to-face interview

Understanding of current / expected salary and benefits and notice period

Approval from candidate to represent candidate for specific company and role

Prepare resume and submit to client

Arrange and manage the interview process

Manage the offer process including the coordination of references

Make the offer and any negotiation process

Place the candidate

Follow up with candidate and client sporadically to ensure all is going well.