Business Development Manager (interior design)
Our client is a one-stop provider of interior design solutions and the majority of clients are global luxury goods and high-end fashion brands with retail stores across the world. According to Frost & Sullivan, they are the largest Hong Kong-based luxury retail interior design company. Now, they are recruiting one Business Development Manager with retail interior projects experience to join their contracting team.
Listed Company in Hong Kong, located at Quarry Bay, and owns furniture manufacturing in PRC.
Job Responsibilities:
Identify and explore new business opportunities to achieve business target
Create workplace strategies and engage clients to increase business growth by delivering sales presentations and preparing a business proposal
Focus on developing and maintaining strong relationships with existing and new clients
Coordinate closely with the design and project team during each phase of the project & implementation process
Understand the requirements of clients to ensure their needs are being met
Requirement:
Diploma holder or above in Business, Marketing, or related discipline
Minimum 1-3 years experience in a related field
Self-motivated and able to work under pressure; Good interpersonal, presentation, and communication skills
Outgoing, good at building business relationships with potential clients
Able to work under a tight schedule and willing to work overtime
Proficiency in Word, Excel, and PowerPoint
Being fluent in English, Cantonese, and Mandarin will be an advantage
Applicants with less experience will be considered as Assistant Sales & Marketing Manager
Immediate availability preferred
5 days of work at Quarry Bay
Benefits: 12 days of Annual Leave, Medical, double Pay.
Salary Range (30K – 40K) / Month + Commission
Interested to apply for project admin, qualified parties please send full resume and including your current salary, expected salary, and availability to our recruitment email: hr@sunjob.com.hk
Please call us at +852 2334 8870 for any inquiries.
Or click WhatsApp recruitment
Our Resume Submit
The personal recruiting data collected will be used for recruitment purposes only. Sun Job will be in touch for any opportunities that match your profile. All personal data of the unsuccessful applicants will be destroyed 24 months from the date of receiving the application.
The full version of the Data Privacy Notice is available upon request.
All information received will be kept in strict confidence and only for employment-related purposes.
We are still recruiting for this position, are you suitable for this Business Development Manager with the interior design industry?
and please describe "What makes you a good candidate for this position?"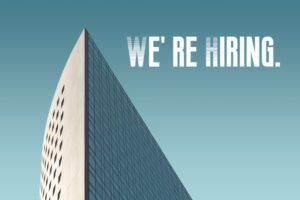 As a leading recruitment agency in Hong Kong, we specialize in executive search and connecting talented professionals with rewarding opportunities. We offer an attractive remuneration package and benefits to the right candidate. Our executive search services ensure that we find the perfect fit for our clients and the candidates we represent.