Community Manager (Social media)
Our client is one of the world's leading Original Equipment Manufacturers (OEM) and/or Original Design manufacturers (ODM) of high-quality dolls, accessories and miniature-size toys.  Now, they are recruiting one community Manager with global social media experience. to join their sales and marketing team.
Job Description
Roles and responsibilities :
Report to Senior Marketing Manager,

Global accounts servicing, serve as a point of contact for the company's social media platforms such as Facebook, Instagram, Twitter, Youtube, TikTok and blog

Formulate and create trendy and interesting social media content, ensure the content is published by the stipulated deadlines

Interact with community members and customers in a professional, personable, and timely manner to grow and keep the community alive

Foster and strengthen relationships with key influencers

Keep up to date with the latest social media trends and emerging social media platforms in the industry
Requirements :
Min 2+ years of relevant experience in the social media community experience, knowledge of USA / Europe culture is preferred

Excellent proficiency in spoken and written English, ability to communicate in spoken Chinese is a plus

Strong written and verbal communication skills to effectively engage with the community, and respond to inquiries and feedback on social media platforms.

Possess a good understanding of marketing concepts and strategies to help promote the brand and build engagement with the community.
5 days of work at San Po Kong,
Benefits: 12 days of Annual Leave, Medical, double Pay.
no travel is required
Salary Range (25K – 28K) / Month
Interested qualified parties, please send a full resume including your current salary, expected salary, and availability to our recruitment email: hr@sunjob.com.hk
Please call us at +852 2334 8870 for any inquiries.
Or click WhatsApp recruitment
Our Resume Submit
The personal recruiting data collected will be used for recruitment purposes only. Sun Job will be in touch for any opportunities that match your profile. All personal data of the unsuccessful applicants will be destroyed 24 months from the date of receiving the application.
The full version of the Data Privacy Notice is available upon request.
All information received will be kept in strict confidence and only for employment-related / recruiting purposes.
We are still recruiting for this position, are you suitable for this Community Manager with social media experience?
and please describe "What makes you a good candidate for this position?"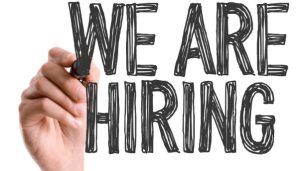 As a leading recruitment agency in Hong Kong, we specialize in executive search and connecting talented professionals with rewarding opportunities. We offer an attractive remuneration package and benefits to the right candidate. Our executive search services ensure that we find the perfect fit for our clients and the candidates we represent.