Executive Assistant
Our client is a flexible / freestyle design & contracting company managing the process including technical drawings, production and implementation of retail furniture, shop & counter fitting, exhibitions, product merchandise, events and interiors. Now they are recruiting one Executive Assistant to join their company:
Responsibilities
Experience working in interior design, shop-fitting or construction would be a distinct advantage.
Handle Client service,
Assist office administration of daily operations
Daily communication with clients and suppliers through calls and emails
Project schedule and project communication
Co-ordinate installation teams of Asia
Handle of Part of Cost estimate paper documentation
Skills Required

At least 3 years of relevant work experience
Strong attention to detail coupled with the ability to manage several tasks at once.
A high degree of energy and flexibility
Ability to work both in a team and independently.
Proficient with Office MS
Good command of both written and spoken in English and Chinese
5 days work at On Lai Street, Shek Mun, Shatin.
10:00am – 7:00pm
Interested and qualified parties please send full resume including current salary, expected salary, and availability to our recruitment email: hr@sunjob.com.hk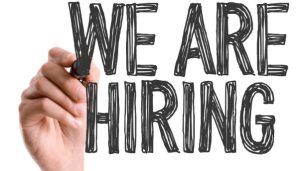 All information received will be kept in strict confidence and only for employment-related recruitment/purpose.
We are still recruiting for this position, and are you suitable for this Executive Assistant?
and please describe "What makes you a good candidate for this position?"