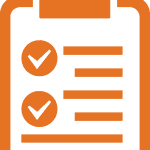 Sun Job Consultants Ltd
Graphic Designer / Artworker (retail POSM Artwork)
Our client is the global independent creative agency specializing in experiential and retail marketing with offices in London, Dubai, Singapore, Hong Kong and Taiwan. They focus is retail, and we offer services in Retail Strategy, Shopper Marketing, Retail Design, Content and Digital Engagement.
Address:                         At Wanchai, will related to Quarry Bay on Mid of NOV 2019.
Company Size                25 staffs
Working hour                  5 days work (10:00am –7:00pm), Public Holiday,
Benefits                           20 days Annual Leave, Double pay, Medical is a MUST
Job Specification
Report to the Head of Creative and will be responsible for consistently and efficiently delivering top-quality artwork for print and digital outputs.
You will be working on the artwork across a range of projects for major international clients that includes:
Produce graphic artwork following brand guidelines and using asset libraries
Help to amend and revise artwork following comments and directions
Work on and deliver print ready artwork files and coordinate with Project Manager/Executive on details
Excellent typography skills (English and Chinese) layout and photo-editing skills.
Skills Required
Minimum of 2 years Art working experience (Design agency and production is preferred).
Excellent knowledge of Adobe Creative Suite, especially Photoshop, Illustrator and InDesign;
Must have the ability to work both autonomously and alongside other designers, project managers and directors;
Experience with producing packaging artwork, original graphic design/illustration.