Sales & Marketing Manager (Toys / Home Appliances)
Our client is the listed manufacturing company based in Hong Kong with factories in China and overseas. Also, they are manufacturing electrical, electronic products and motors. To cope with their rapid expansion after the COVID period, they are currently looking for a capable Sales and Marketing Manager with manufacturing industry experience to join us for the growth together.
What You Will Achieve
Develop & maintain business relationships with customers by identifying their potential needs and conscientiously achieving customers' goal
Keep trustful relationships with clients through proactive follow-up actions and support
Responsible for the full range of sales activities including meeting customers, preparing quotations, order delivery, pricing, complaints and account receivables
Lead the project group consisting of various function teams to work on the project and product development
Coordinate activities for cross-functional teams, involved customers, technical and quality teams for problem-solving
Explore new business opportunities with regular and new customers
Assist management to analyze and predict the market growth
Assist in any ad hoc duties as requested
What You Will Need
Bachelor's Degree or above in Business, Marketing or Engineering
At least 5 years of manufacturing industry, consumer product experience in Home Appliance, Floor Care, Baby Care, Toys, Electronic Devices
Proven technical ability and knowledge in a wide range of electronics-related areas
Strong business acumen with excellent communication, negotiation and presentation skills
Proficient in both spoken and written English, Cantonese and Mandarin
Ability to multitask, prioritize, and manage time efficiently
Occasional travel to China or Overseas facilities is required
Less experience will be considered as Assistant Sales Manager
5 days work at Wong Tai Sin, Dental insurance, Life insurance, Medical insurance, Performance bonus, Five-day work week.
Salary Range (30K – 35K) / Month
Interested qualified parties, please send a full resume including your current salary, expected salary, and availability to our recruitment email: hr@sunjob.com.hk
Please call us at +852 2334 8870 for any inquiries.
Or click WhatsApp recruitment
Our Resume Submit
The personal recruiting data collected will be used for recruitment purposes only. Sun Job will be in touch for any opportunities that match your profile. All personal data of the unsuccessful applicants will be destroyed 24 months from the date of receiving the application.
The full version of the Data Privacy Notice is available upon request.
All information received will be kept in strict confidence and only for employment-related / recruiting purposes.
We are still recruiting for this position, are you suitable for this Sales and Marketing Manager with manufacturing industry experience?
and please describe "What makes you a good candidate for this position?"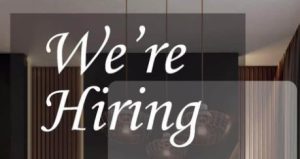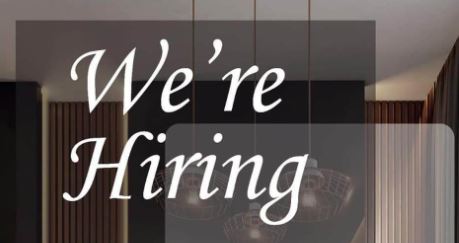 As a leading recruitment agency in Hong Kong, we specialize in executive search and connecting talented professionals with rewarding opportunities. We offer an attractive remuneration package and benefits to the right candidate. Our executive search services ensure that we find the perfect fit for our clients and the candidates we represent.