Senior Digital Designer / Digital Designer
Our client was founded in 2012, they have completed over 200 projects and established trustworthy connections with over 80 clients from the higher educational sectors and non-profit organizations. They are also Full Stack Developers and Design Professionals who adopt an agile approach to provide a one-stop solution of a tailor-made digital transformation of flexible business management, from demand analysis, data management, and IT security, to, most importantly, the enjoyment of your user experience on computers, mobile devices and all digital means. Now, they are hiring Senior Digital Designer to join their design team:
Job Description:
Work closely with the sales and account servicing team on sales presentation and project pitching;
Collect and evaluate user requirements in collaboration with client and internal teams;
Lead the development of creative concepts and designs for specific projects' needs;
Lead the development of wireframe, layout and interaction design for a variety of digital solutions including websites, business applications and mobile apps;
Work closely with the project and tech team for implementation.
Skills & Requirements:
Diploma or above preferable in UX / UI / web designs or equivalent subject;
With 3 years of relevant experience, preferably in the digital agency;
Strong knowledge in UX / UI / web design with a demonstrated portfolio;
Proficient and hands-on experience in using Adobe CS including Photoshop and Illustrator;
Experience in Adobe XD or Figma;
Attention to detail and commitment to quality;
A good team player with the ability to work effectively in a cross-functional team;
Knowledge of HTML, CSS and Javascript is a plus;
Notes for Candidate from my client:
Candidates should send a full resume with your experienced design portfolio and expected salary.
Shortlisted candidates will be invited to an interview/test.
Applicants will be required to produce documentary evidence pertaining to qualifications, work experience, remuneration, etc. as declared in the resume for verification by the Company.
The information provided will be used for recruitment, personnel, employment or other related matters in the Company. Should similar vacancies in the Company arise, your application may also be forwarded to relevant units for consideration.
Unsuccessful applications may be retained by the Company for future reference, which will be destroyed when no longer required.
As an Equal Opportunities Employer, we are committed to eliminating discrimination in employment. The vacancy advertised is open to all applicants meeting the basic entry requirements irrespective of their disability, sex, marital status, pregnancy, age, family status, sexual orientation and race.
Candidate with less experience are welcomed and will be considered as Digital Designer.
Address – Shatin
Working hours – 5-day work (9:00am – 6:00pm)
Benefits – 12-14 days Annual Leave, Public Holiday
Salary Range (23K – 28K)
As a leading recruitment agency in Hong Kong, we specialize in executive search and connecting talented professionals with rewarding opportunities. We offer an attractive remuneration package and benefits to the right candidate. Our executive search services ensure that we find the perfect fit for our clients and the candidates we represent.
All information received will be kept in strict confidence and only for employment-related.
Interested and qualified parties please send full resume including current salary, expected salary, and availability to our email: hr@sunjob.com.hk
Please call us at +852 2334 8870 for any recruiting inquiries.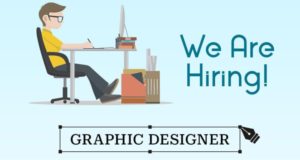 Or Click WhatsApp recruitment
Our Resume Submit