Senior Product Manager
Our client is expertly blends heritage, unrivalled expertise and innovative technology to transform the fine wine industry for producers, wine enthusiasts, collectors, and investors alike. Through intuitive digital platforms, powerful data-driven technology, deep personal knowledge, and an unwavering passion, they are revolutionising how consumers buy, sell, invest and collect fine wines. They are recruiting a senior product manager with extensive experience in discovery, user research and delivery of Mainland China and Hong Kong markets.
Responsibilities:
Report to the Global head of products
Develop and own the product strategy, roadmap, and execution
Define product requirements and user stories
Gather customer feedback and analyze user behaviour
Drive user experience design
Coordinate with stakeholders to ensure a successful product launch
Monitor product performance, implement improvements, and develop growth strategies
Manage the product development process and lead the product team
Requirements:
5+ years of experience in product management
Experience working in a fast-paced and agile development environment
Deep understanding of consumer behaviour and user experience
Experience with data-driven product decisions in consumer products
Familiarity with the Chinese market and trends
Excellent communication and collaboration skills
Ability to work independently and be self-motivated
Work at Central, and PRC
Also, responsible for supporting the global team to find the product market fit for the HK market but will own the Mainland China App discovery and delivery, working with teams in SZ, GZ and SH. This role is remote and flexible; they have offices in Hong Kong, Singapore, Tokyo and Shanghai but accept any other remote locations as long as they are in the East Asian time zones.
Interested and qualified parties please send full resume including current salary, expected salary, and availability to our recruitment email: hr@sunjob.com.hk
Please call us at +852 2334 8870 for recruiting any inquiries.
Or click WhatsApp recruitment
Our Resume Submit
All information received will be kept in strict confidence and only for employment-related recruitment/purposes.
We are still recruiting for this position, and are you suitable for this Senior Product Manager?
and please describe "What reason makes you a good candidate for this position?"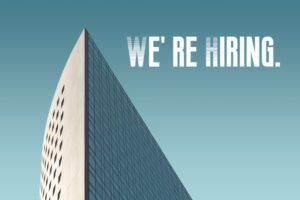 As a leading recruitment agency in Hong Kong, we specialize in executive search and connecting talented professionals with rewarding opportunities. We offer an attractive remuneration package and benefits to the right candidate. Our executive search services ensure that we find the perfect fit for our clients and the candidates we represent.