Sourcing Manager
Our client is one of the world's leading manufacturers of self-adhesive products and system solutions for industry, trade, and consumers. The more than 6000 products developed and produced by my clients' are marketed in over 100 countries. Now, they hope to hire one sourcing manager with experience in the FMCG field.
Job Description
Connect with your German peer: Reach out to your German peer and team up to contribute to the MU-Consumer strategy. It's exciting to collaborate!
Enhance sourcing processes: Let's review and improve our sourcing processes together. We'll make sure they align with corporate purchasing guidelines and are efficient and effective.
Be involved from the start: It's essential to get involved early in projects to co-create and co-design. We'll consider target costs based on a thorough analysis of the total cost of ownership (TCO). This way, we'll bring great ideas to life while staying cost-conscious.
Support suppliers throughout innovation: Managing suppliers in prototyping, co-creation, and co-design is crucial. By working closely with them, we'll speed up our time-to-market and establish a reliable framework for successful product development.
Build strong supplier partnerships: Let's establish and manage strategic supplier portfolios. We'll seek suppliers with diverse production capabilities to meet our future needs. It's all about nurturing long-term partnerships.
Foster innovation with suppliers: We believe in supplier-enabled innovation! We'll encourage suppliers to contribute their ideas, expertise, and innovations. Together, we'll create unique products that are ready to sell.
Embrace sustainability: Sustainability is important to us. We'll ensure our sourcing practices align with our corporate sustainability goals. By collaborating with suppliers, we'll find ways to create value while considering environmental and social aspects.
Support the value chain: Let's actively contribute to value chain management initiatives. We'll work together to enhance efficiency, reduce waste, and improve overall performance. Our collective efforts will make a difference.
Exciting business trips: We have an opportunity for business trips to Europe and Southeast Asia! These trips will allow us to meet suppliers, and partners, and explore new options. It's an exciting chance to expand our global network.
Requirements
Degree in any discipline.
Minimum 4 years of experience in sourcing.
Experienced in supplier collaboration insofar as scouting, prototyping, co-creation, and co-design.
Knowledge state-of the art purchasing processes (including negotiation skill), project management and tools.
Ability to see things holistically and strategically.
Ability to work with hybrid teams in an agile and innovative environment demanding quick reaction and abstraction capabilities.
Full proficiency in English and Chinese (spoken and written).
5 Days Work At Tsim Sha Tsui,
Double pay, Medical insurance, Performance bonus, Five-day work week, Flexible working hours
 Working Period: 9:00 Am – 5:30 Pm
Interested and qualified parties please send full resume including current salary, expected salary, and availability to our recruitment email: hr@sunjob.com.hk
Please call us at +852 2334 8870 for any recruitment inquiries.
Or click WhatsApp recruitment
Our Resume Submit
All information received will be kept in strict confidence and only for employment-related purposes.
We are still recruiting for this position, and are you suitable for this Sourcing Manager in FMCG industry?
and please describe "What makes you a good candidate for this position?"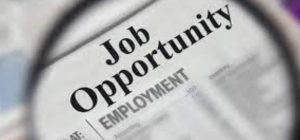 As a leading recruitment agency in Hong Kong, we specialize in executive search and connecting talented professionals with rewarding opportunities. We offer an attractive remuneration package and benefits to the right candidate. Our executive search services ensure that we find the perfect fit for our clients and the candidates we represent.