Toys Sales Director
Our client is HK Listed Toy Company in Central with a self-renowned brand, now they are recruiting one Sales Director with Toys experience, manage the sales team, and hardworking and highly motivated candidates for the following position:
Responsibilities
Act as a strong leader of the HK sales team to drive, meet and exceed business results while building long-term sustainable sales and profit growth.
Formulate sales strategy and action plan for different sales channels and translate them into executable plans for the team.
Identify strong potential prospects using initiative and creativity to generate business opportunities.
Build proven relationships with customers and working partners.
Lead commercial negotiation to align with company business objectives.
Maintain close coordination and cooperation with different internal business units to drive effectiveness.
Responsible for coaching and career development of each talent from the sales team.
Requirement
University graduate with a Degree in Business or equivalent qualification;
Minimum of 5 years in managing toys sales teams;
Fluent in English, Cantonese and Mandarin;
Strong self-motivation and commitment to achieving sales target
Strong negotiation & presentation skills
Solid proven track records in sales of consumer electronics especially for portable audio accessories will be highly desirable
Proficient in using MS Word, Excel and PowerPoint
Good written and spoken in English and Chinese including both Cantonese and Mandarin
Work at Central, 5 days work (9:00am – 6:00pm), no more OT needed.
About Benefits: 15 ANnual Leave, double pay, performance bonus, Dental, Group Insurence and Medical insurance.
An attractive salary package will be offered to the right candidate.
Interested and qualified parties please send full resume including current salary, expected salary and availability to our recruitment email: hr@sunjob.com.hk
Please call us at +852 2334 8870 for recruiting any inquiries.
Or click WhatsApp recruitment
Our Resume Submit
(Personal data collected will be used for recruitment purpose only)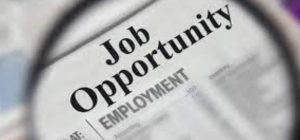 All information received will be kept in strict confidence and only for employment-related recruitment/purpose.
We are still recruiting for this position, and are you suitable for this Toys Sales Director?
and please describe "What makes you a good candidate for this position?"