Logistics Sales Supervisor Recruitment
One Sizbale logistics company with business in air freight, sea freight forwarding, cross-border trucking, and local trucking. now, they are recruiting one Sales Supervisor with Logistic industry experience to join their Sales Team.
Responsibilities:
Report to the Sales Manager, and lead one team to explore new business opportunities and develop your own client base.
Communicate effectively and efficiently to all inquiries from customers independently.
Establish and maintain a good relationship with customers.
Follow up ad hoc projects as may be assigned by the company.
High awareness of the market trends and competitors' information in order to improve the selling approach and reflect the information to the management.
Requirements:
Form 7 / DSE or above,
Minimum 5-year experience in the Sales Freight Forwarding or Logistics industry would be an advantage.
Experience with team management, able to supervise 2-3 staff in Sales Team.
Independent, Hardworking, Aggressive & High self-motivation.
Excellent presentation & interpersonal skills.
Strong sense of numbers and excellent data analysis skills.
Proficient in PC skills including Microsoft Office (e.g. Word, Excel, PowerPoint etc.).
Good command of written & spoken English and Chinese / Mandarin.
Working at Hung Hom, 5 days work, working time (9:00am – 6:00pm)
Company Benefits:
Double pay, 12 days Annual Leave, medical, and Performance bonus are depends.
Interested and qualified parties please send full resume including current salary, expected salary, and availability to our recruitment email: hr@sunjob.com.hk
Or click WhatsApp recruitment
Our Resume Submit
As a leading recruitment agency in Hong Kong, we specialize in executive search and connecting talented professionals with rewarding opportunities. We offer an attractive remuneration package and benefits to the right candidate. Our executive search services ensure that we find the perfect fit for our clients and the candidates we represent.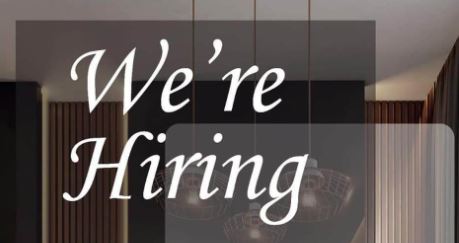 All information received will be kept in strict confidence and only for employment-related / recruitment purpose.
We are still recruiting for this position, and are you suitable for this Logistic Sales Supervisor?
and please describe "What makes you a good candidate for this position?"
Thank you for your application.